Maths Lab Manual Class 10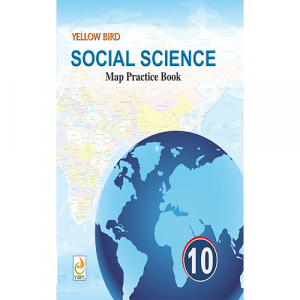 Map Practice Book Class 10
Explore the exciting world of science with the Yellow Bird Publications Science Lab Manual Class 10. A Science Lab Manual can provide structured, guided practice for students to develop their science skills. The Class 10 Science Lab Manual will help you easily explore the exciting world of science. This Lab Manual will help you build a strong science and laboratory skills foundation.
Yellow Bird Publications Class 10 Science Lab Manual
Yellow Bird Publication's Class 10 Science Lab Manual is an essential companion for Class 10 Science students! Moreover, with comprehensive coverage and engaging, clear instructions, this lab manual is packed with helpful material designed to enrich the learning experience and deepen understanding of scientific concepts. As a result, it becomes an indispensable aid for budding scientists of tomorrow. Furthermore, by providing hands-on learning opportunities and emphasizing safety precautions, this lab manual ensures a well-rounded and secure laboratory experience. In addition to this, the integration of technology opens up exciting possibilities for interactive learning and supplemental resources. In conclusion, the Class 10 Science Lab Manual stands out as a well-crafted and user-friendly tool that empowers students to explore the wonders of science with enthusiasm and confidence. As a result, it becomes an indispensable aid for budding scientists of tomorrow.
Key Features:
1. Comprehensive Coverage: Our Class 10 Science Lab Manual covers every essential topic prescribed in the latest curriculum, making learning accessible across state boards with one comprehensive resource for holistic science education.
2. Engaging and Clear Instructions: The lab manual includes step-by-step instructions for conducting various experiments and practical activities that are easy to follow and illustrated for effortless comprehension and execution.
3. Hands-On Learning: At our school, hands-on experiments provide students with an effective means of learning scientific principles. This manual features numerous hands-on experiments designed to allow students to investigate, explore and uncover scientific phenomena for themselves.
4. Safety First: Yellow Bird Publications takes safety very seriously and has developed our lab manual with comprehensive safety instructions and precautions for each experiment, providing students and educators with a secure learning environment.
5. Practical Assessment Assistance: As lab practical examinations form part of CBSE Class 10 Science Lab Practical assessments, our manual equips students with all the skills and knowledge required to pass these evaluations confidently.
6. Diagrams and Illustrations: Visual aids are essential in helping readers comprehend scientific concepts more readily, so the manual contains plenty of expertly drawn diagrams and illustrations designed to facilitate better comprehension and retention of its lessons.
7. Integration of Technology: Aligning with modern educational trends, this manual uses QR codes to access supplemental resources such as interactive content or video tutorials that enhance learning. This ensures an improved overall learning experience.
8. Durable and User-Friendly: Our lab manual is constructed of high-grade materials to withstand the demands of laboratory environments, while its user-friendly design enables easy navigation and quick access to pertinent information.
Yellow Bird Publications
Start an engaging scientific adventure with Yellow Bird Publication's Class 10 Science Lab Book! Empower young minds to become confident, interested, and accomplished scientists while discovering nature through experiments – take science education to new heights with this outstanding lab manual!
Yellow Bird Publications offers additional resources, such as its Class 10 Science Lab Practical Kit, to complete students' learning experiences with hands-on practice and offer them the highest possible hands-on learning experience.
Only logged in customers who have purchased this product may leave a review.