Introduction:
In the educational system, class 10, lab manuals are quite important, especially for practical disciplines. They give pupils practical experience, helping them to investigate and comprehend mathematical ideas, physical education methods, and scientific ideas. In this blog, we'll look at a variety of lab instructions created especially for Lab Manual Books Class 10 students. These lab instructions are essential tools that strengthen students' academic understanding and practical abilities.
1. Health & Physical Education Lab Manual Class 10:
The importance of physical activity and general well-being is emphasized in the Health & Physical Education Lab Manual for Class 10. It offers a wide range of activities, coordination, and teamwork skills. Examples include fitness exams, games, and exercises. This lab manual encourages students' sense of discipline and sportsmanship in addition to their physical wellness.
2. Map Practice Book Class 10:
The Map Practise Book for Class 10 is an important tool for students studying geography. This lab manual seeks to increase students' knowledge of geography and map-reading skills. Numerous tasks using maps are included, such as recognising and marking continents, countries, and major geographic features. By completing these exercises, students improve their spatial awareness and map-reading abilities while also learning more about the geographic and political landscape of the world.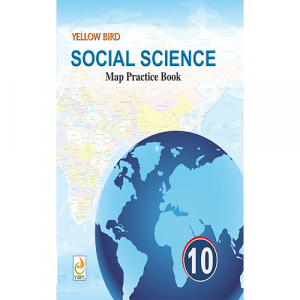 3. Maths Lab Manual Class 10:
The Class 10 Math Lab Manual is designed to make the topic more interesting and participatory. It gives students access to practical tasks and experiments that aid in their better understanding of challenging mathematical ideas. Students study subjects like geometry, algebra, statistics, and probability through hands-on tasks that help them visualise abstract ideas and apply mathematical ideas to practical circumstances.
4. Science Lab Manual Class 10:
The Science Lab Manual for Class 10 is a thorough manual that supplements the theoretical information learned in science classes. It features numerous experiments and exercises that include biology, chemistry, and physics. By carrying out experiments, documenting observations, and formulating conclusions, this lab manual allows students to strengthen their investigative and analytical skills. Students study laboratory procedures, develop a scientific problem-solving methodology, and develop a deeper knowledge of scientific ideas via hands-on research.
Conclusion:
For students in Class 10, lab manuals are essential tools that help them develop their practical abilities, solidify their theoretical comprehension, and develop a more in-depth grasp of a variety of subjects. The fascinating activities and experiments in the Class 10 Health and Physical Education Lab Manual, Map Practise Book, Math Lab Manual, and Science Lab Manual encourage analytical, problem-solving, and critical thinking. Students gain a thorough comprehension of the subjects and acquire useful skills that are crucial for both their academic and personal growth by actively participating in practical exercises.